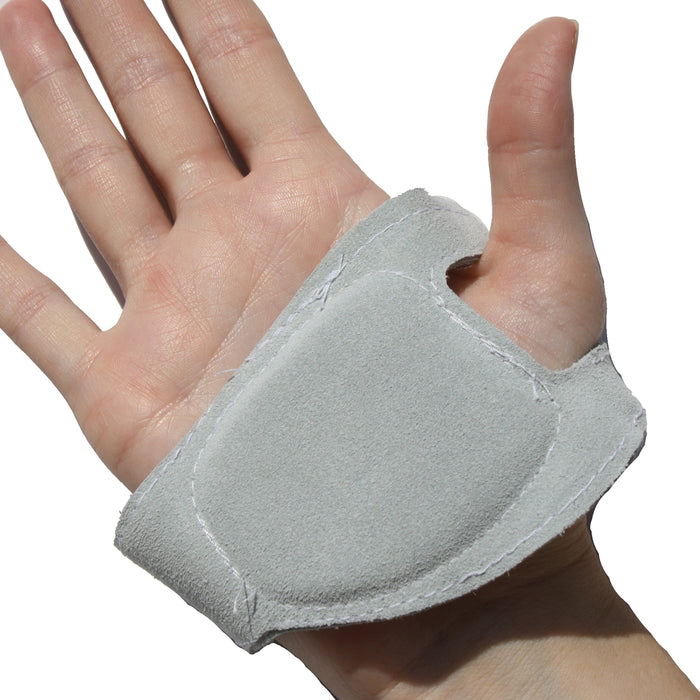 ER14P Palm Pad Wrap
Original price
$12.98
-
Original price
$12.98
ER14P Palm Pad Wrap is a palm strike glove. A layer of Sorbothane Visco-Elastic Polymer Padding is placed between two layers of resistant suede leather. Thumb hole with adjustable hook and loop closure on the back of the hand. Ambidextrous.  
Provides tough palm protection from impact and vibration
Ideal for use with palm striking applications
Sold in EACH / Universal Size

CERTIFICATIONS
Impacto Anti-Impact Protection

Impacto anti-impact gloves utilize Visco-Elastic Polymer (VEP) padding. VEP has excellent impact absorbing and shock dissipation qualities as well as absorption of higher levels of vibration. VEP is made from polyurethane with additional chemicals that increase its viscosity level. It is effective in redistributing and reducing local pressure on the area padded. VEP will not "compression set", making it extremely durable to stand to rigorous repetitive tasks.